EA Sports and WSOP Release the WSOP Video Game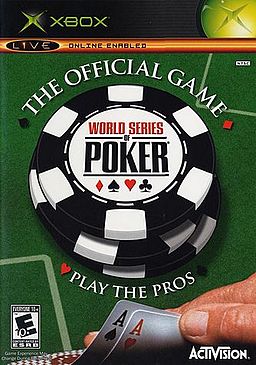 Turn up at any live poker event in the world, and the picture will be pretty similar.
You will see tables, chairs, cards, chips, and a collection of electronic gadgetry, such as iPhones and iPads.
Playing poker for thirteen hours a day can be pretty boring stuff, hence the need to play some games, read some books, or watch some television.
The iPad and iPhone have become as much a necessity to the modern day poker play as a gun was to the players trying to win a few bucks in the Wild West.
With this in mind you only have to wonder why it took Electronic Arts Mobiles and Caesars Interactive, Inc Entertainment so long to release World Series of Poker Presented by EA.
The game is centred on the greatest poker tournament on the planet, the World Series of Poker (WSOP), which is held in the dry heat of Las Vegas, every summer.
The app is designed to appeal to amateur and professional players alike, with the challenge of going after virtual bracelets and virtual rings.
The game gives you the opportunity of playing the two most popular forms of poker there is: Texas No Limit Hold'em (NLHE) and Pot-Limit Omaha (PLO).
Electronic Arts have also recognised the importance of the social media network, as it allows you to link up and play with friends via Facebook at anytime.
So, if you cannot afford the $10,000 fee to play in the WSOP Main Event, then why not try the next best thing, and play World Series of Poker Presented by EA?